OUR AWARDS
1998, 1999, 2000, 2001, 2004, 2005, 2006, 2014, 2016, 2017, 2018
---
2018
Finalist
Top Shelf Book Awards

---
2017
First Place Gold
IBPA Benjamin Franklin Book Awards
Reference Category
---
2017 Independent Publisher Book Awards National Bronze Medalist: Architecture Category

---
FINALIST: Foreword Magazine Indie Book of the Year Awards, Architecture category, 2017

SLATE ROOF BIBLE 3RD EDITION:

GOLD WINNER: 2017 Benjamin Franklin Book Awards

FIRST PLACE: 2017 Independent Press Awards

BRONZE MEDALIST: 2017 Independent Publisher Book Awards

FINALIST: 2017 National Indie Excellence Awards

FINALIST: 2017 Foreword Magazine Indie Book of the Year Awards

FINALIST: 2016 Beverly Hills Book Awards

RUNNER UP: 2016 New England Book Festival

HONORABLE MENTION: 2016 Great Midwest Book Festival

HONORABLE MENTION: The Eric Hoffer Book Awards, Reference category 2017

HONORABLE MENTION: 2017 New York Book Festival
---
2016

FINALIST

Beverly Hills Book Awards

---

Honorable Mention

Great Midwest Book Festival

2016

---
Second Place
New England Book Festival
2016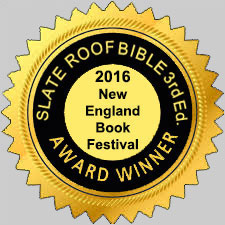 ---
2014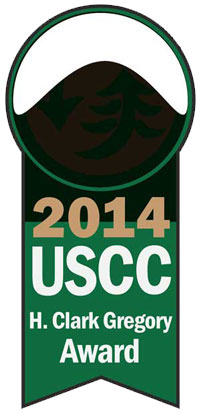 H. Clark Gregory Award

Awarded by the US Composting Council to an individual who has displayed outstanding service to the composting industry through various grassroots efforts; including backyard composting, vermi-composting, or public or end user education. A nominee must be active in one or more of these compost related efforts for a minimum of 5 years.
---
2006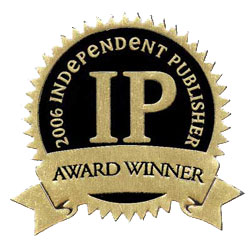 Mid-Atlantic – Best Regional Non-Fiction
HONORABLE MENTION
---
2005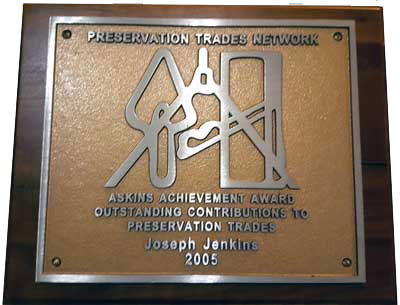 Joseph Jenkins
Preservation Trades Nertwork 9th Annual Askins Achievement Award
WINNER
The award is named in honor of the Jim Askins, the founder of the National Park Service Preservation Training Center. The award is given in recognition of outstanding contributions and accomplishments in the promotion, education, and application of preservation trade skills. The Askins Achievement Award recognizes contributions over and above the noteworthy. The award criterion includes contributions to the preservation trades for:

• the continuance of traditional building skills
• advocacy of training in preservation trades
• practicing a building trade at master level of skill and knowledge
• extraordinary effort given to advancing the awareness of traditional building trade skills and knowledge.
---
2004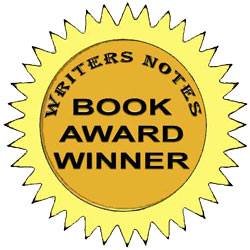 2nd Edition:
2004 Writers Notes Book Award
WINNER
Reference Category
---
Foreword Magazine Book of the Year Award
FINALIST
Architecture Category
---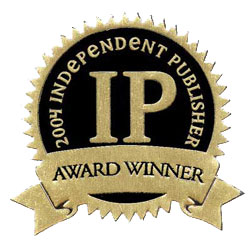 FINALIST
Slate Roof Bible, 2nd edition, named a Finalist in the Reference category. 2,068 titles were entered by 1,327 publishers. Entries came in from all 50 U.S. states and Washington D.C., nine Canadian provinces, the Philippines, and one Central American country (Guatemala). This year the IPPY Awards were opened to overseas publishers who market their books in North America, and were joined by 12 foreign countries, including Bahrain, Serbia, and Greece.
---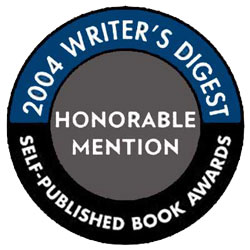 12th Annual Writer's Digest
2004 International Self-Published Book Awards
HONORABLE MENTION
Reference Category
"The author's obvious love for the subject comes through in all aspects of the book, from the text's dense information to the scores of wonderful photos throughout the book. The craftsmanship of the book itself is very professional. All in all, a very good read."
---
2001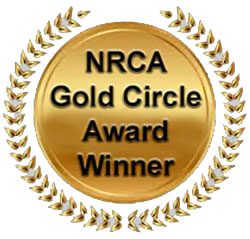 1st ed. is a National Roofing Contractors Association
Gold Circle Award
WINNER
For Excellence in the Roofing Industry.
One such award is given annually within the 4,700 member international trade association,
in the "Service to the Industry" category.
---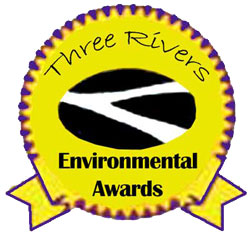 FINALIST
Public Awareness Category, for all three books
(Humanure Handbook, Slate Roof Bible, and Balance Point)
---

2000

Second edition presented the

Outstanding Book of the Year Award

WINNER

And was deemed the book "Most Likely to Save the Planet"
among a competition involving 550 independent publishers.

---

Second edition, is a

ForeWord Magazine's Book of the Year

FINALIST

Competing against 1000 other publishers.

---

Second edition, is a Publisher's Marketing Association's

Benjamin Franklin Award

FINALIST

For excellence in publishing, among 1,804 entries.
---
1999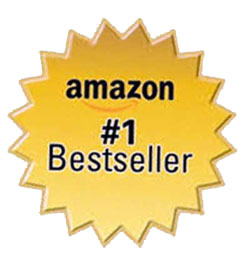 Second edition is an Amazon.com
#1 CATEGORY BESTSELLER
---
1998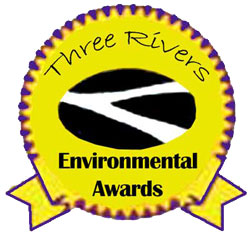 The first edition of the
FINALIST
in the Public Awareness Category.
The Three Rivers Awards, centered in western Pennsylvania, is one of the largest regional environmental awards programs in the US.

---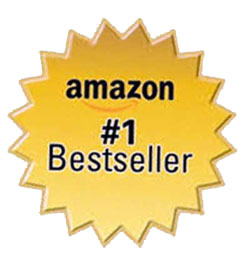 #1 CATEGORY BESTSELLER
---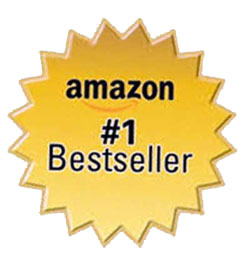 #1 CATEGORY BESTSELLER